Branding Your Integration
---
Xero Buttons
You will need to have a button or link that users click to create a connection to Xero from within your application. We have provided some sample Xero branded "Connect to Xero" & "Disconnect from Xero" buttons which you are encouraged to use. These can be downloaded here.
If they do not fit your particular requirement, please do not try to incorporate the Xero logo into your own design - in this case it is best to use your own non-Xero branded button or a text link.
Blue
White
---
App name and URL
When you're creating your application you need to provide a name and url for your app. There are a few guidelines to follow:
Your application name should be the same as the name of the connected app
Should not include any references to Xero trademarks or products
Company URL should be a direct link to the product or company
Why is the app name important?
The application name is used in the following areas:
Xero connected app management

Xero connected app management panel showing how "Application Name" is used within Xero
Xero connected app OAuth flow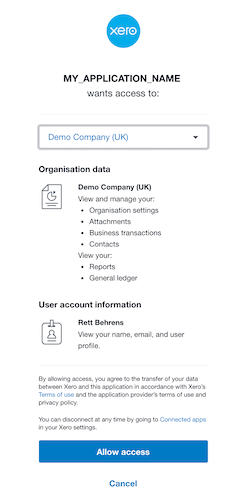 Xero application authorisation screen showing "Application Name"
Xero history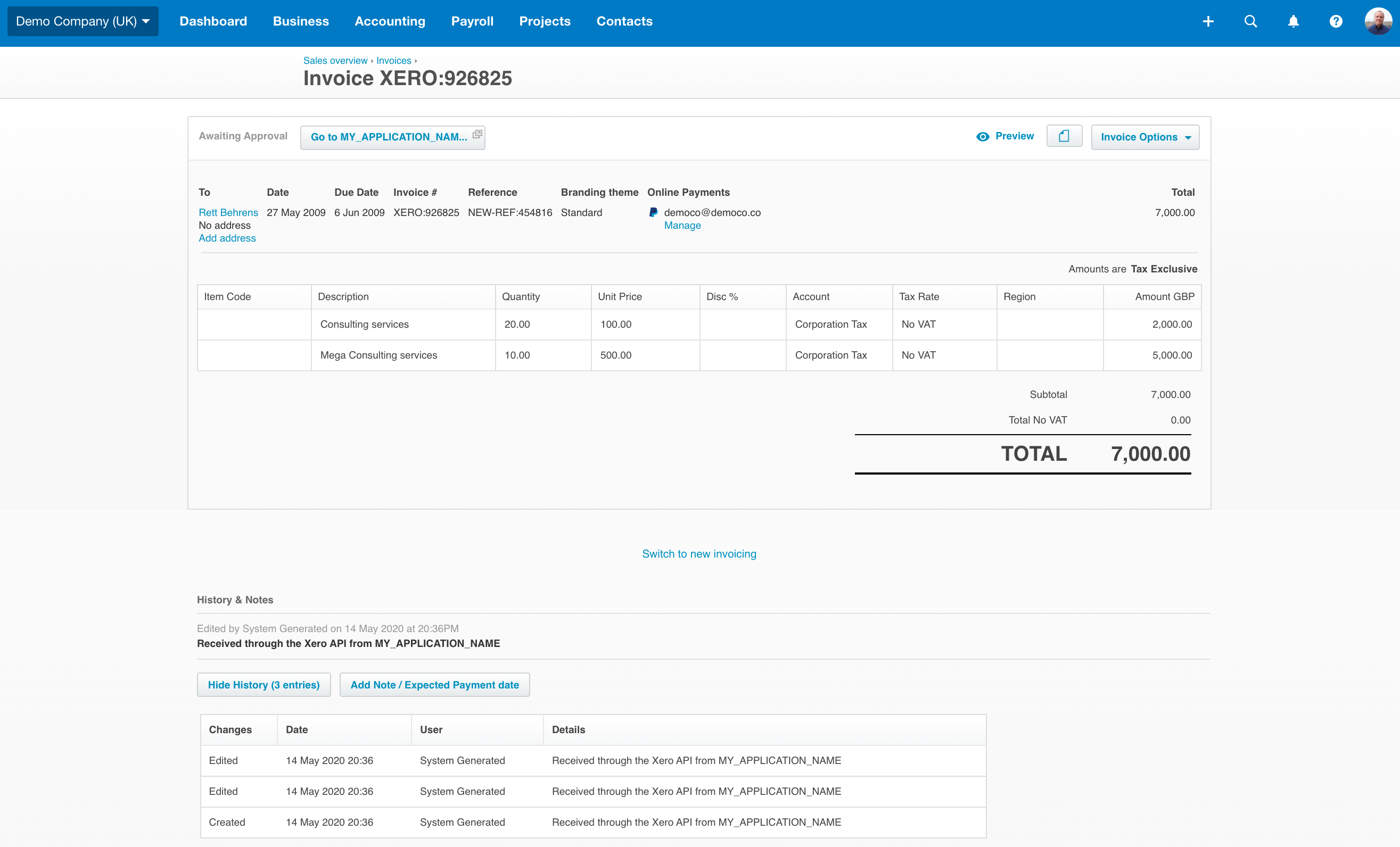 Xero history shows actions by API applications (application name is shown)
Deeplinks
Deeplinks & the Invoice field enable two way links between Xero and 3rd party products. The Application Name is utilised when the Invoice field is used, it will appear on an invoice as "Go to Application Name".

---
Branding guidelines for partners
Certified app partners have some additional branding requirements. Details can be found here.